The quest for Self Reflected Love is real and a necessary part of human development.

My practice is rooted in Movement & Meditation
and expressed through Mystic Messages, Art & Conversation as mediums
to assist the expansion of human consciousness.
The way I express this as a guide is through conversation, movement, breathing and guiding heart centered consciousness into all aspects of life. What you do really depends on who you are and what you are looking for, the return value is the same. Increased attention to your Self allows for the intersection between inner and outer worlds to become clear.
Everything I am currently sharing is directly related to my personal practice and meant to support yours. Often we need a little boost from someone we don't know to bridge the gap between the known and the unknown- this is something I am appreciating about myself a lot right now- my ability to be this for people. This is how my newest and most cherished offering has burst into being.

I am a Mystic & I am ready to share.
My newest offering ->
This is is 20-30 minute Intuitive Reading sent to your email- with a deep intention to boost your life experience, assist you in bringing up self love and appreciation so that you can thrive in this body of yours.
Because of the nature of the connection- I can not say that you will hear exactly what you want to hear but I can guarantee that it will have a positive affect on your life. Often times you will be given suggestions to work with- feel free to send an email if you have questions. Please be as clear and as detailed as possible so that I can reconnect to the information and details easily as I do not keep your messages in my head- I am a conduit for the information so It is not stored, I can easily re-access it though. These suggestions revolve around stones and crystals, movement, breathing, meditation and so on.
(you can read more and purchase here)
I feel that having a movement practice is the best way to create the intersection between our outer lives and our inner world.
I tap into how the collective is feeling and provide a movement experience based on the available energy- combine this with how we can work with it and benefit from it versus being pushed around by it- which seems to be the common issue (and complete misunderstanding) when it comes to both the highly energy sensitive and the flexible. As a whole the collective is changing a lot at quite a rapid rate and the energy sensitive people (as well as the flexible) will likely need extra support and guidance through this cosmic upgrade.
The entire reason I began creating this movement style is because I needed to figure out how to stabilize my highly flexible body but in a way where I wasn't providing tension in the place of building strength and over time I realized this is more common than not.
The best way to accomplish this is with a home practice which I can help you create through a combination of conversation, movement, breathing, meditation all drawn together based on where you are in your body and life in the now.
Not last year, not next week- now.
you will gain
increased self confidence
growth in creative flow
daily resilience and focus going up
attunement to the earth begins
self reflected love shows itself
HOW we will accomplish this is: First a consultation call, these are about 20 minutes and cost $10. From there, if we are a good match, we create a series for you based on where you are. Monthly or weekly (minimum three weeks to start) for a designated amount of time (yes, you can of course change this)
Available now: Email for information on set-up
"One time" calls coming at the end of April

Hungry for Apples podcast is a about finding your best route to well-being.
All of the things I share here are based around my personal experience and perspective, a good amount growing from my studies and connection to Heart Centered Consciousness which adds a modern richness to ancient practices.
(if you click the link above you will be taken to all episodes- sidenote: it is extremely helpful if you subscribe to it everywhere)
Faern Phases Energy Reports
Each week I tap in to the collective energy and I give a general energy report which is crossed with my Faern Phases method. This process allows me to touch on what can be done with the energy vs just what it is. It is not a prediction of any kind- we go through the same phases month in and out, sometimes different phases are highlighted so to speak because of the collective consciousness responding to the atmospheric interference or ascension energies. Not all of it will resonate- take what does let the rest fall away. I primarily guide energy sensitive, and ascension path individuals but all kinds of people are benefiting from them.
CURRENTLY only 15 seconds everyday on TikTok, you have to have the app or you can search me out on your browser- search: TikTok Mystic_Faern
Daily reports are a temporary Social Media experience- IF YOU LIKE THEM you have to tell me otherwise when I feel like it I'll swap out for longer ones. We are daily now- for probably this cycle and the next (a couple more months).
click here for some old ones, if you like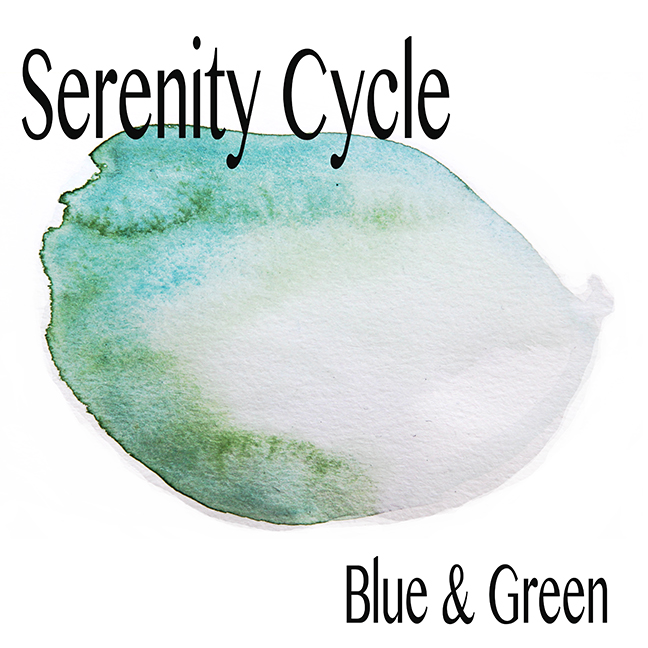 Savasana and Meditation sounds by Josh Sandifer
This is a project that I continue to be a part of.
The reason Serenity Cycle Album was created was because of a lack- a missing link in what Savasana could actually be and what was possible in the public studio setting.
Ideally these special sounds will fill a gap in your life as they have for many people- this gap is how sound effects us when given the chance.
Living in the city- many sounds fall into the background because we get used to them and they still are effecting us every day.
Giving yourself some time away from this is imperative- and sometimes fairly impossible feeling, this is why this album is for you, but not only you, there's a special aspect with included frequencies in these creations that allow for a very special connection to other realms and levels of relaxation with ease.
Please click through to read about them from the artist himself (and hear samples)
Email's you'll want to read
BACK at the end of April: EVERYONE will have to re-sign up- if you are on my old email list, I will send an invite.

everything I do is light encoded to assist your journey